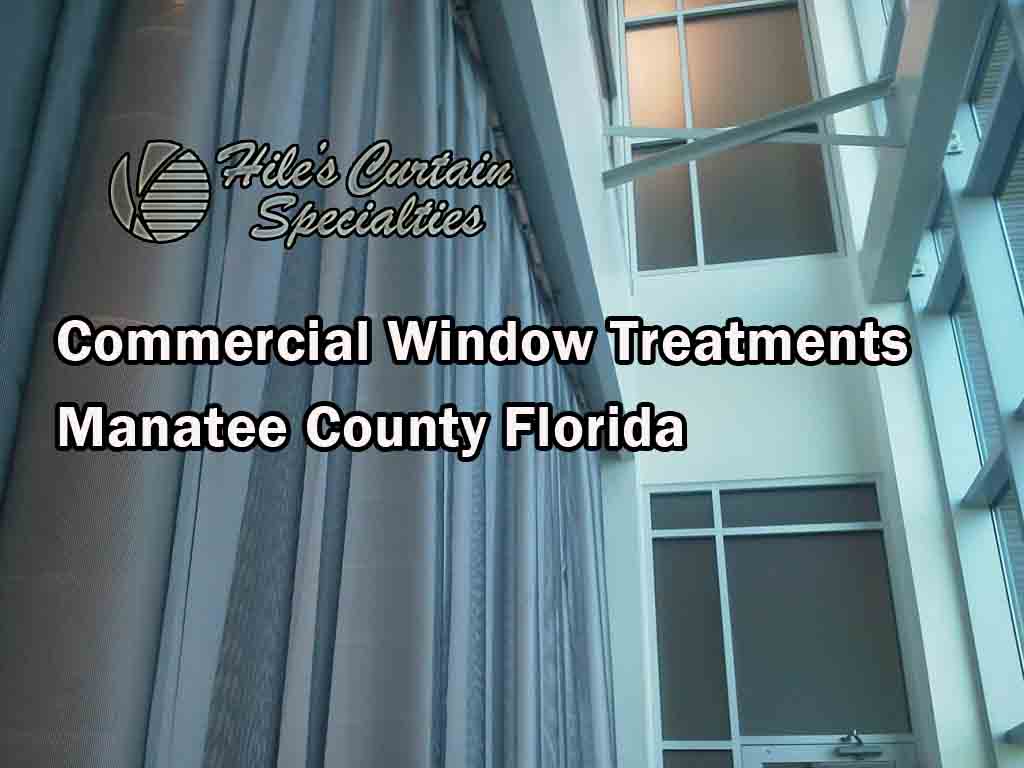 Commercial Window Treatments – Manatee County FL – From small offices to skyscrapers – Curtains, Blinds, Shutters, Shades – Manual or Motorized. 
Commercial Window Treatments – Manatee County FL
If it covers a window, we have you covered.
Commercial Window Coverings in Sarasota, Bradenton, St Petersburg, Clearwater and Tampa – Window curtains, swags, cornice boards, draperies, blinds, mini blinds, verticals, roller shade, shutters, & more, it's Hile's.
Hile's realizes that commercial window covering projects have different demands and requirements. Hiles Curtain Specialties offers many different solutions, including fire retardant materials, specialty tracks, mini blinds, screen shades, manual and motorized systems, awnings, skylight blinds, sun-blocking and insulating products, roller shade and roller shutters and of course, curtains.
All custom manufactured to your needs and requirements.
We handle jobs ranging in size from a single office blind to treatments for every window in large buildings, even skyscrapers.
Our commercial window curtains, shades,blinds and shutters are designed for almost any interior window application from healthcare, hospitality and educational to office towers and more. Our commercial window covering solutions are designed to optimize natural daylight, control sunlight and glare, and maximize outside views to improve the indoor environment of your business.
Commercial Window Treatments – Manatee County Florida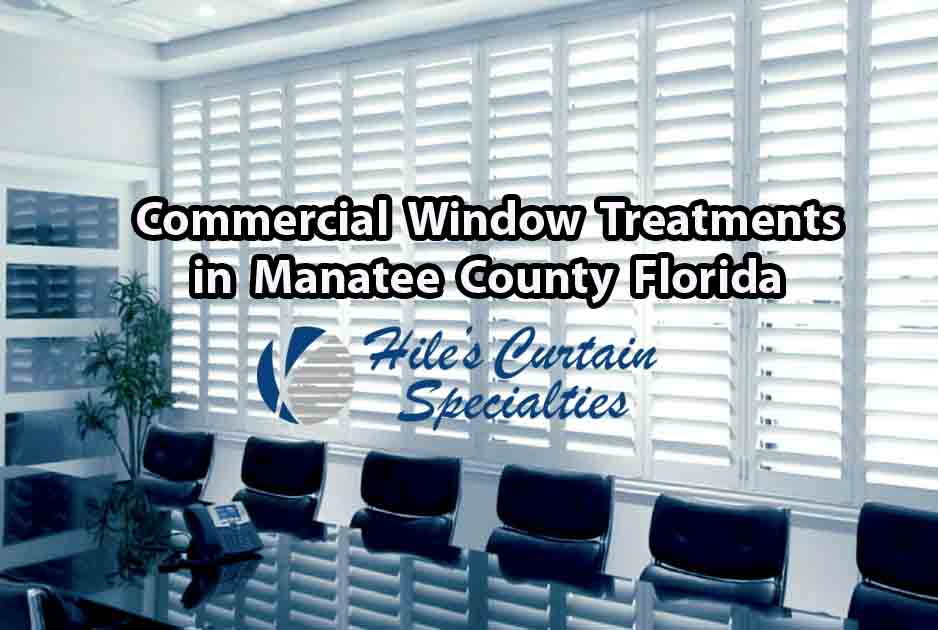 For nearly 50 years, Hile's Curtain Specialties has been transforming commercial interiors for countless clients throughout Florida and beyond such as;.
Skypointe Tampa
Hillsborough Community College
North County Tech Center, Sarasota
Largo Community Center
USF Marshall Center
Emerald Coast Middle School
All Children's Hospital
Hile's Curtain Specialties has become Florida's trusted source for enhancing commercial work spaces – for good reason.
From the initial design consultation to the expert installation and beyond, we are dedicated to helping you discover the best in custom commercial draperies, specialty curtains, and other window, stage, light and privacy treatments that add beauty and functionality for any environment.

For 46 Years Hile's Curtain Specialties has been the leading provider of Commercial Window Treatments in Manatee County and the surrounding area.
Let us show you why.