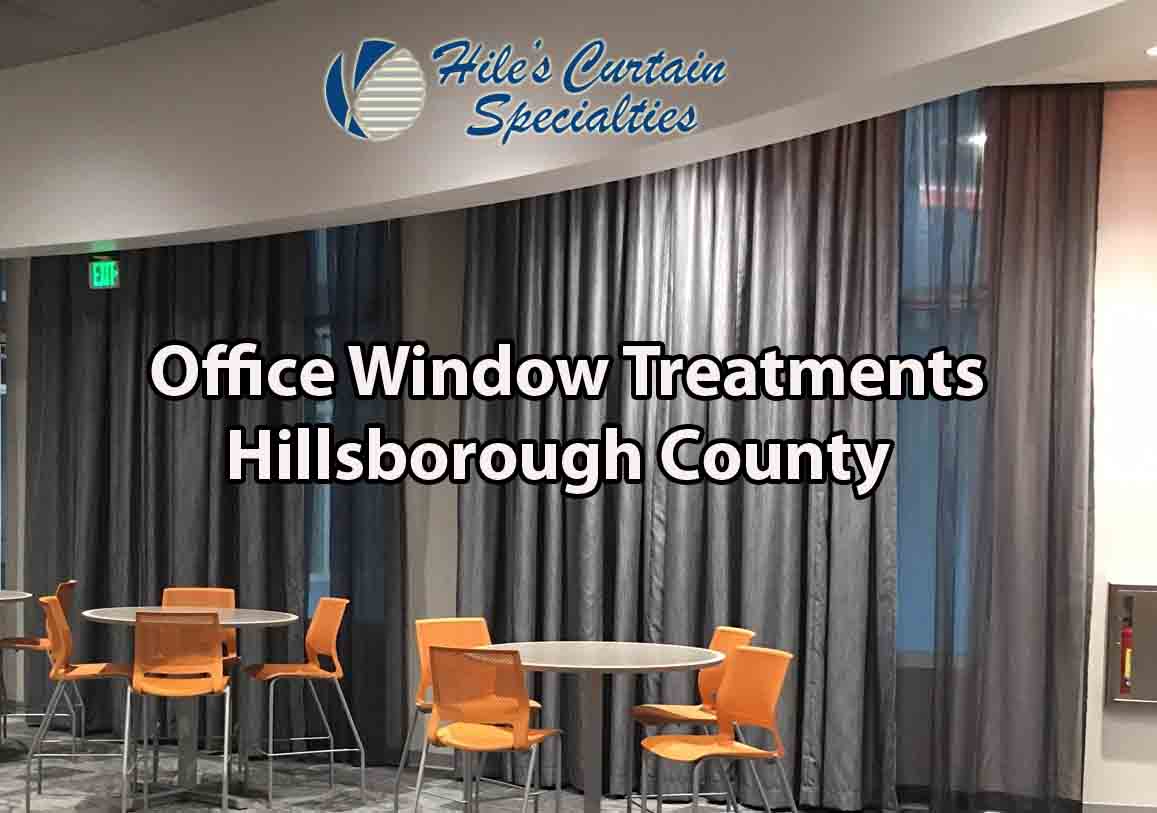 Office Window Treatments – Hillsborough County – The leader in commercial window treatments – Curtains, Blinds, Shutters, Shades and More – Hile's Curtain Specialties.
Office Window Treatments – Hillsborough County
Hile's Curtain Specialties is the undisputed leader in Tampa window treatments- If you need office window treatments in Tampa Bay – Call Hile's!
If it needs to cover a window, Hile's can do it with a combination of fashion and functionality that only Hile's is known for.
Curtains
Blinds
Shutters
Shades
If it covers a window, Hile's has you covered.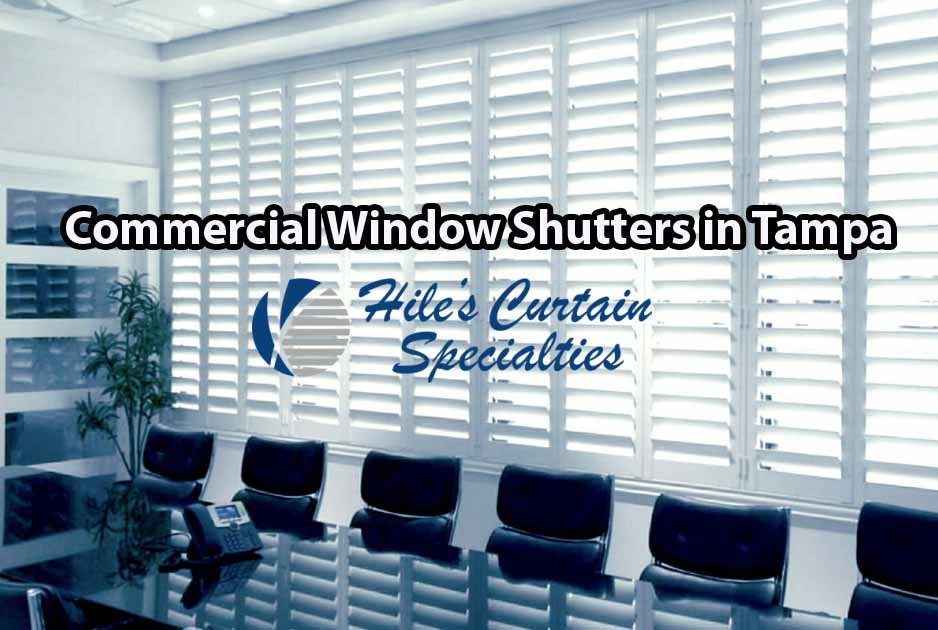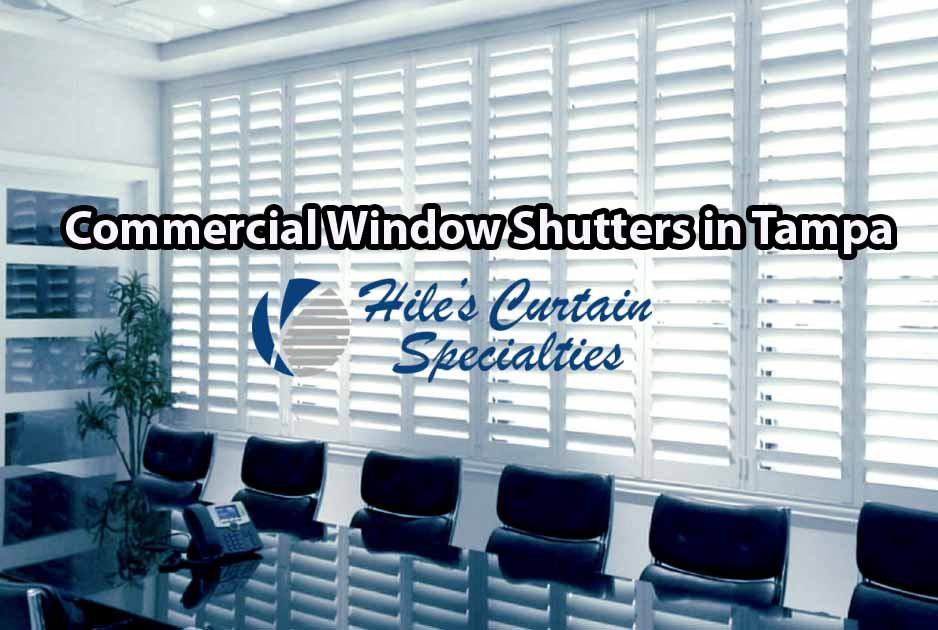 Window coverings are an essential part of modern decorating and functionality for any office or building.  Window coverings work to provide shade and light control, keep out harmful UV rays and create a more comfortable working atmosphere.
Hile's Curtain Specialties is a full service window treatment company serving Tampa Florida and southwest Florida along the "suncoast".  We specialize in the sales and installations of a wide variety of window treatments and coverings for commercial clients.
Office Window Treatments in Tampa Bay and the surrounding area – Recently Completed Projects
Skypointe Tampa
Hillsborough Community College
North County Tech Center, Sarasota
Largo Community Center
USF Marshall Center
Emerald Coast Middle School
All Children's Hospital
Office Window Treatments – Hillsborough County
– Hile's Curtain Specialties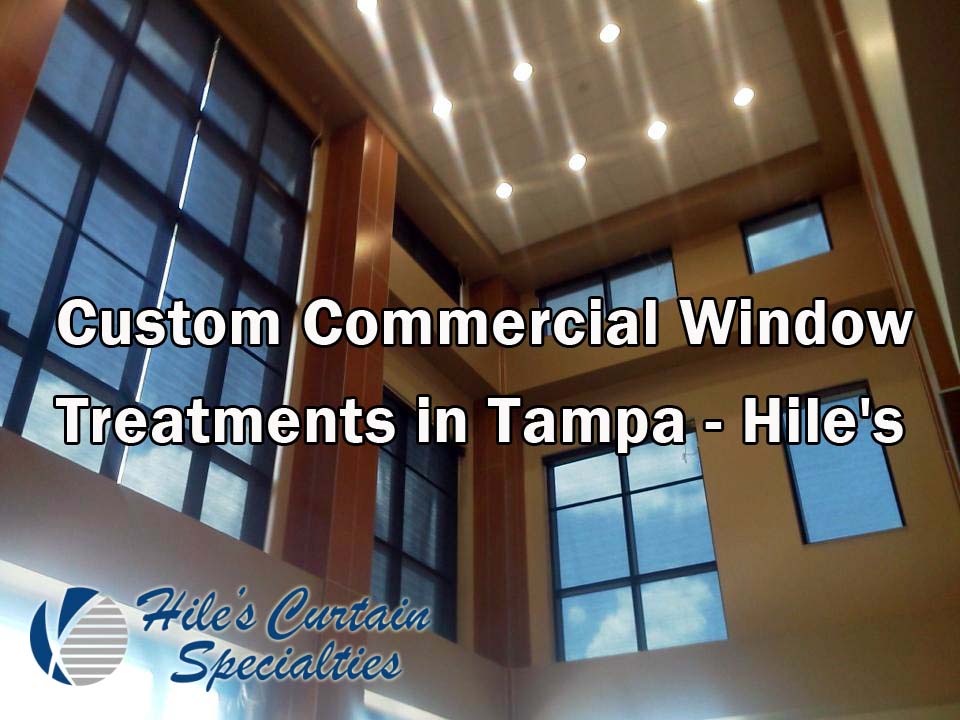 Commercial Office Window Coverings in Tampa – Window curtains, swags, cornice boards, draperies, blinds, mini blinds, verticals, roller shade, shutters, & more.
Hile's Curtain Specialties realizes that commercial window covering projects have different demands and requirements. Hile's offers many different solutions, including fire retardant materials, specialty tracks, mini blinds, screen shades, manual and motorized systems, awnings, skylight blinds, sun-blocking and insulating products, roller shade and roller shutters and of course, curtains. All custom manufactured to your exact needs and requirements here in Odessa Florida.
And we can handle jobs ranging in size from a single office blind to treatments for every window in large buildings, even skyscrapers.
Our Commercial Window Treatments in Tampa Bay;
Reduce glare
Preserve the view
Reduce cooling energy costs
Protect carpet fading and inventory UV damage
Decrease glare and employee discomfort
Reduce clerk inaccuracy by eliminating glare on point-of-sale equipment near windows
Customer comfort
Allow for natural daylight into your space, reducing need for artificial lighting
Provide energy efficiently while allowing the best view-through from street
From the initial design consultation to the expert installation and beyond, we are dedicated to helping you discover the best in custom commercial draperies, specialty curtains, and other window, light control and privacy treatments that add beauty and functionality for any environment.

For 46 Years Hile's Curtain Specialties has been the leading provider of Custom Window Treatments in Tampa Bay and Hillsborough County Florida.
Let us show you why.