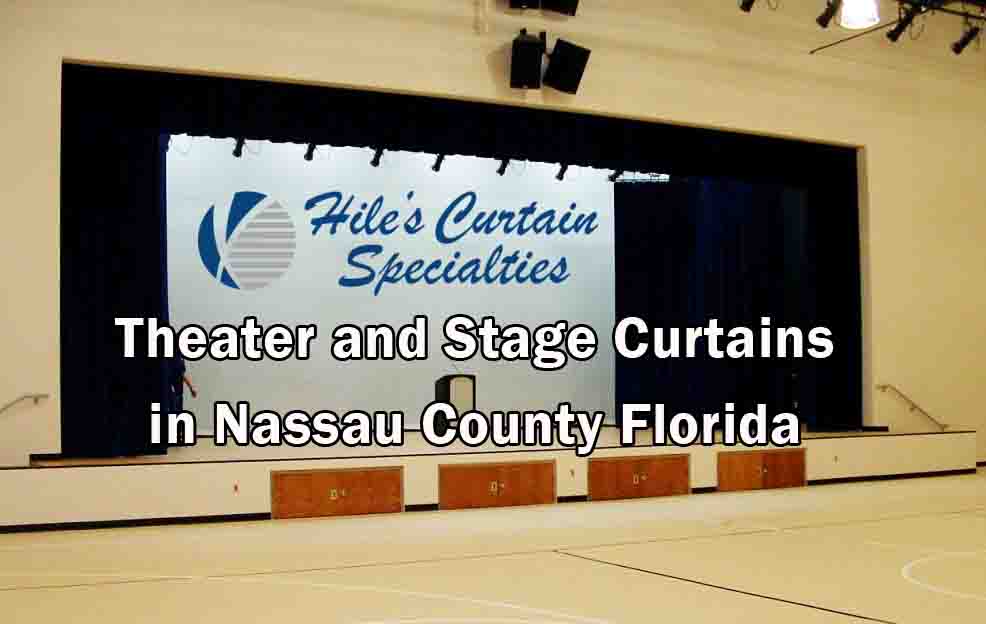 Stage Curtains – Nassau County Florida – From the smallest elementary school stage to the largest outdoor arenas – For nearly 50 years here in Florida – Hile's Curtain Specialties.
Stage Curtains – Nassau County Florida
Hile's is the southeast's leading fabricator of stage curtains for theaters, performing art centers, event centers, schools, churches and more.
Our full-service production facility here in Florida specializes in fabricating stage curtains for any size venue. With over 45 years of experience, Hile's can fabricate, rig and install stage curtains, including motorization. Our stage curtains can be found in theaters, schools, churches and community centers all over Florida;
professional theater
schools and universities
churches and houses of worship
outdoor stages
touring companies
summer stock
concert venues
trade show exhibits
speaking events
conventions
casinos 
architectural spaces
and more
And we also stock a wide selection of fabrics for theatrical usage but will also create custom designs for your special requirements.
From measure to fabrication to install, call the stage curtain experts here in Florida – Hile's Curtain Specialties.
Stage Curtains – Nassau County Florida – Hile's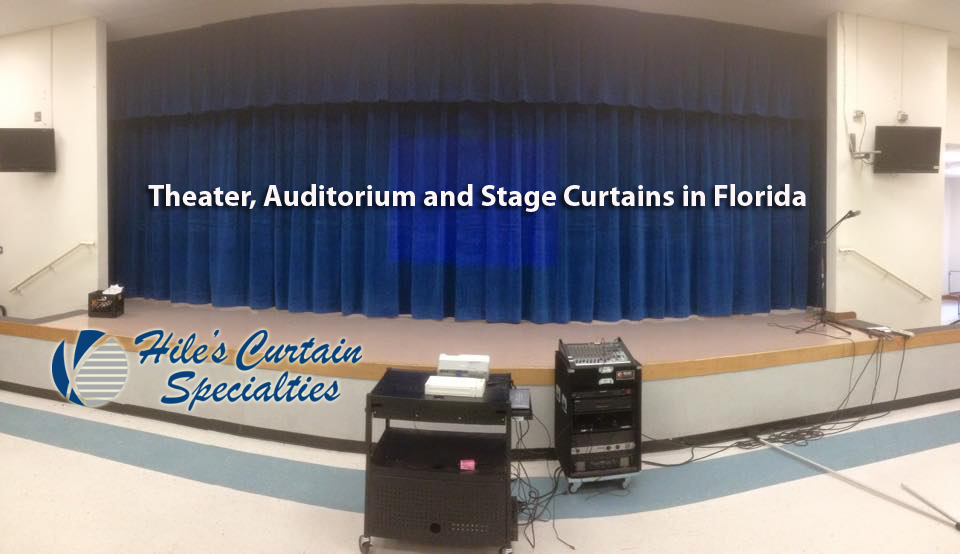 Hile's Curtain Specialties provides quality stage curtains in Florida throughout the southeast including: Front Curtains, Main Valance, Grande Drape, Masking Curtains, Tormentors, Tabs, Vertical Masking, Cyc and more. Hiles Curtain Specialties is your source for quality custom manufactured stage curtains.
From our modest beginning in Tampa as Central Florida's first stage curtain manufacturing company almost 50 years ago, to one of the largest stage curtain manufacturing plants in the southeast US, serving stages and venues throughout Florida, Georgia and Alabama.
And we've accomplished this by giving our valued clients the very best customer service in the industry.
Measure – Fabrication – Installation – Repairs
From Start to Finish – It's Hile's.

Call The Experts in
Custom Stage Curtains 
in Nassau County Florida at
Hile's Curtain Specialties