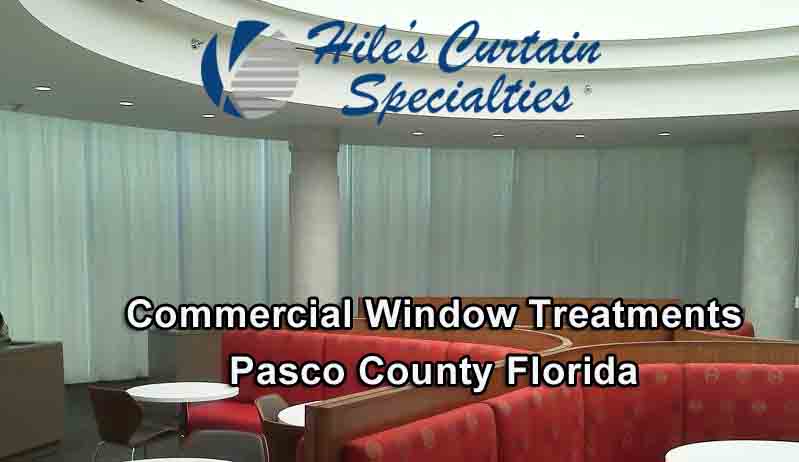 Commercial Window Treatments – Pasco County – Curtains, Shutters, Shades, Blinds – If it Covers a Window, we can custom fabricate to suit your needs and your budget.
Commercial Window Treatments – Pasco County
If it covers a window, we can do it! Window curtains, swags, cornice boards, draperies, mini blinds, verticals, roller shade, shutters, etc., manual or motorized. We handle jobs ranging in size from a single office window to treatments for every window in large buildings, even skyscrapers.
And we also cover windows for retail stores, auto dealerships, restaurants and more.
Here at Hile's, we specialize in offering quality office window treatments in Pasco County Florida at competitive prices. We are much more than a curtain company and will provide you with the most personalized service here in Florida.
All custom fabricated to your specific needs and requirements.
Commercial Window Treatments – Pasco County – Hile's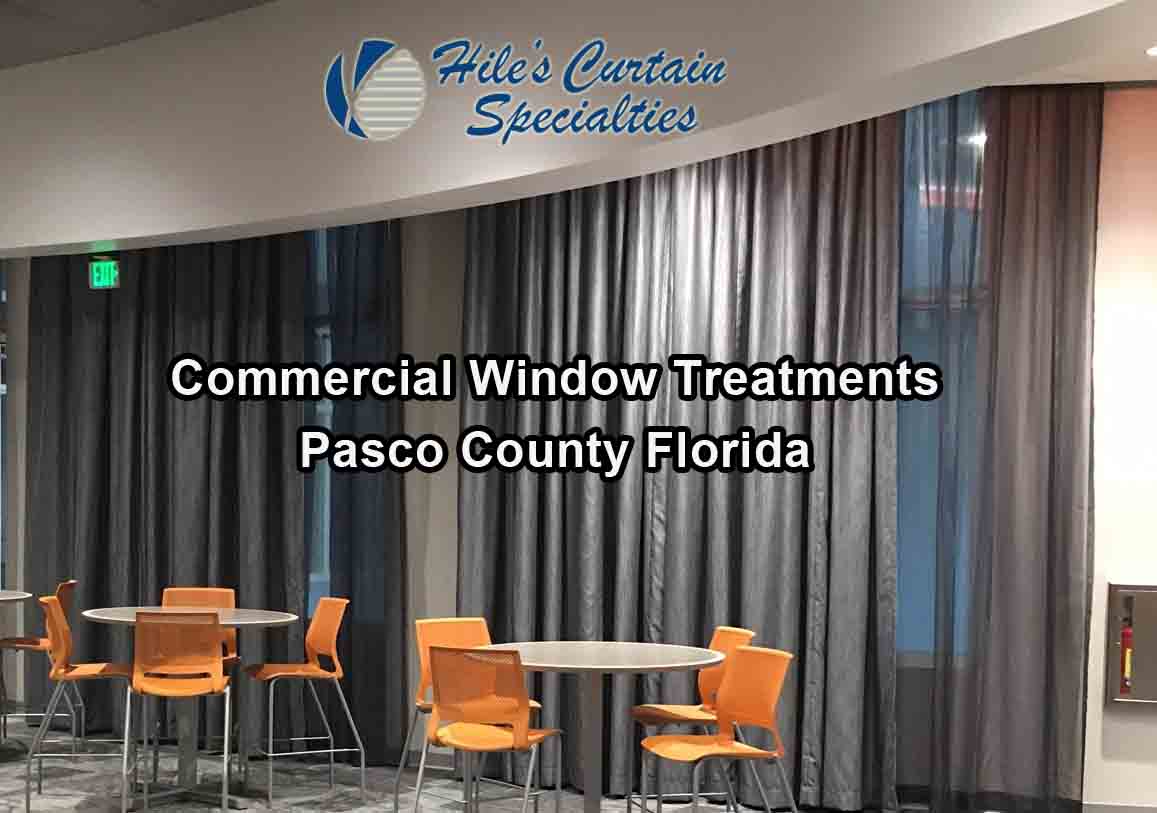 Window coverings are an essential part of modern decorating and functionality for any office or building.  Window coverings work to provide shade and light control, keep out harmful UV rays and create a more comfortable working atmosphere.
Hile's Curtain Specialties is a full service window treatment company serving Pasco County and southwest Florida along the "suncoast".  We specialize in the sales and installations of a wide variety of window treatments and coverings for commercial clients.
Hile's began in 1971 as a family-owned drapery manufacturer serving the Tampa area. We now work throughout Florida, Georgia and Alabama. As our business grew we expanded and relocated several times to larger facilities. Today, Hile's has a new office/warehouse/sewing room in a 9,500 square foot facility located in Odessa, Florida. It is here where we fabricate stage curtains, hospital cubicle curtains and window coverings. Additionally, we supply and install pipe grids for CCTV, as well as manual and motorized stage hardware, window coverings, and projection screens.
Commercial Window Treatments – Pasco County – Hile's Window Treatments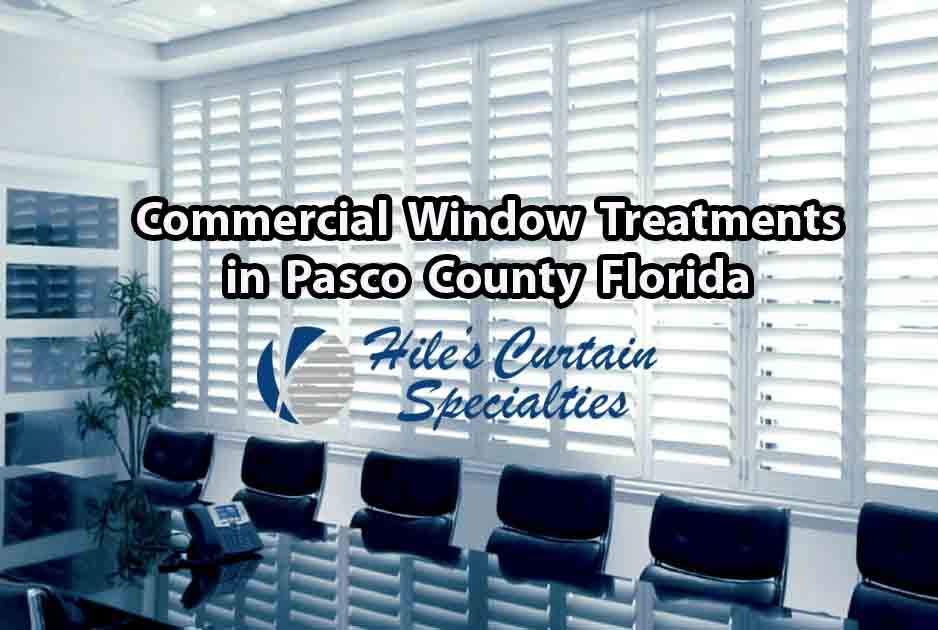 Our commercial window curtains, shades,blinds and shutters are designed for almost any interior window application from healthcare, hospitality and educational facilities, to office towers and more. Our commercial window covering solutions are designed to optimize natural daylight, control sunlight and glare, and maximize outside views to improve the indoor environment of your business.
For nearly 50 years, Hile's Curtain Specialties has been transforming commercial interiors for countless clients throughout Florida and beyond such as;.
Skypointe Tampa
Hillsborough Community College
North County Tech Center, Sarasota
Largo Community Center
USF Marshall Center
Emerald Coast Middle School
All Children's Hospital
From the initial design consultation to the expert installation and beyond, we are dedicated to helping you discover the best in custom commercial draperies, specialty curtains, and other window, light control and privacy treatments that add both beauty and functionality to any environment.
For 47 Years Hile's Curtain Specialties has been the leading provider of Commercial Window Treatments throughout western Florida.
Let us show you why.