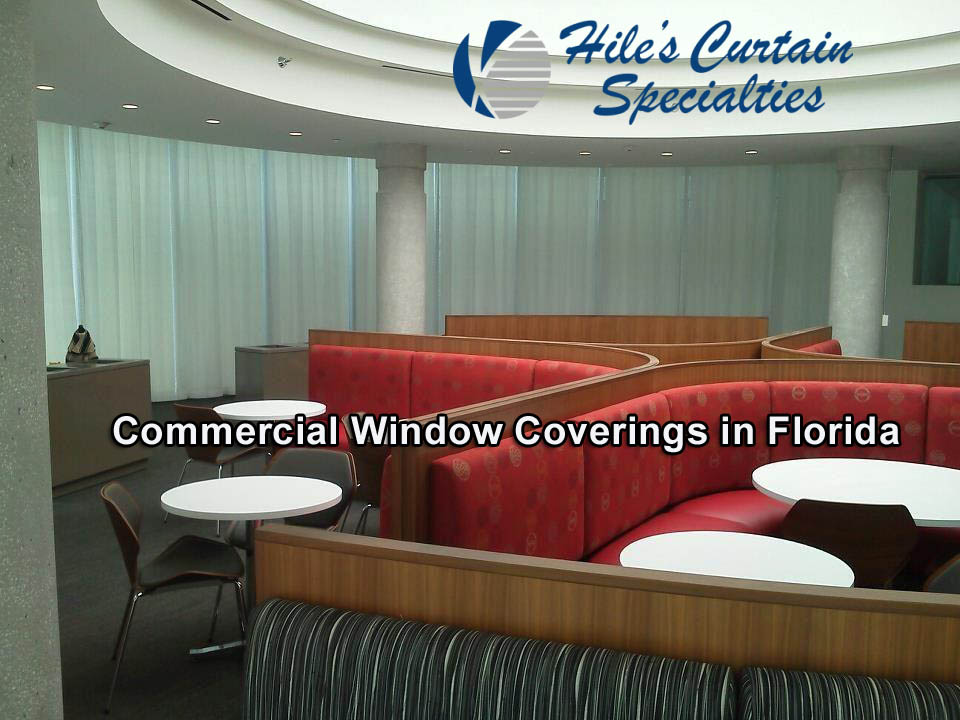 Custom Window Coverings in Tampa and the surrounding Tampa Bay area, Curtains, Blinds, Shades and more, motorized or manual. All Custom Made to Spec.
Custom Window Coverings in Tampa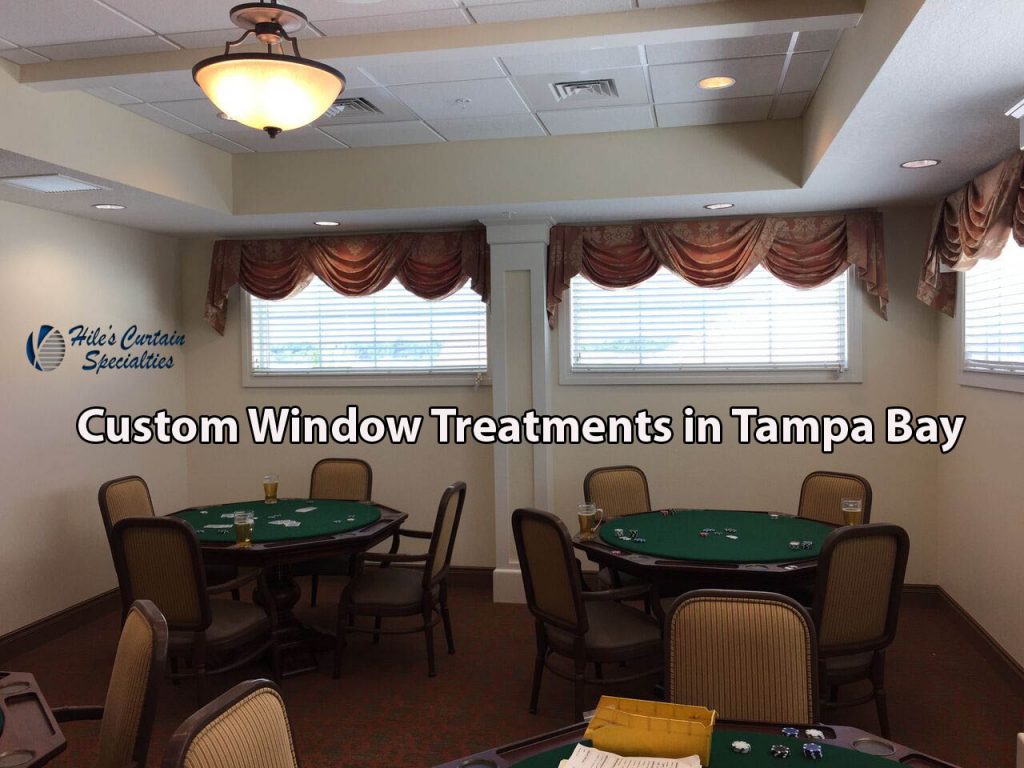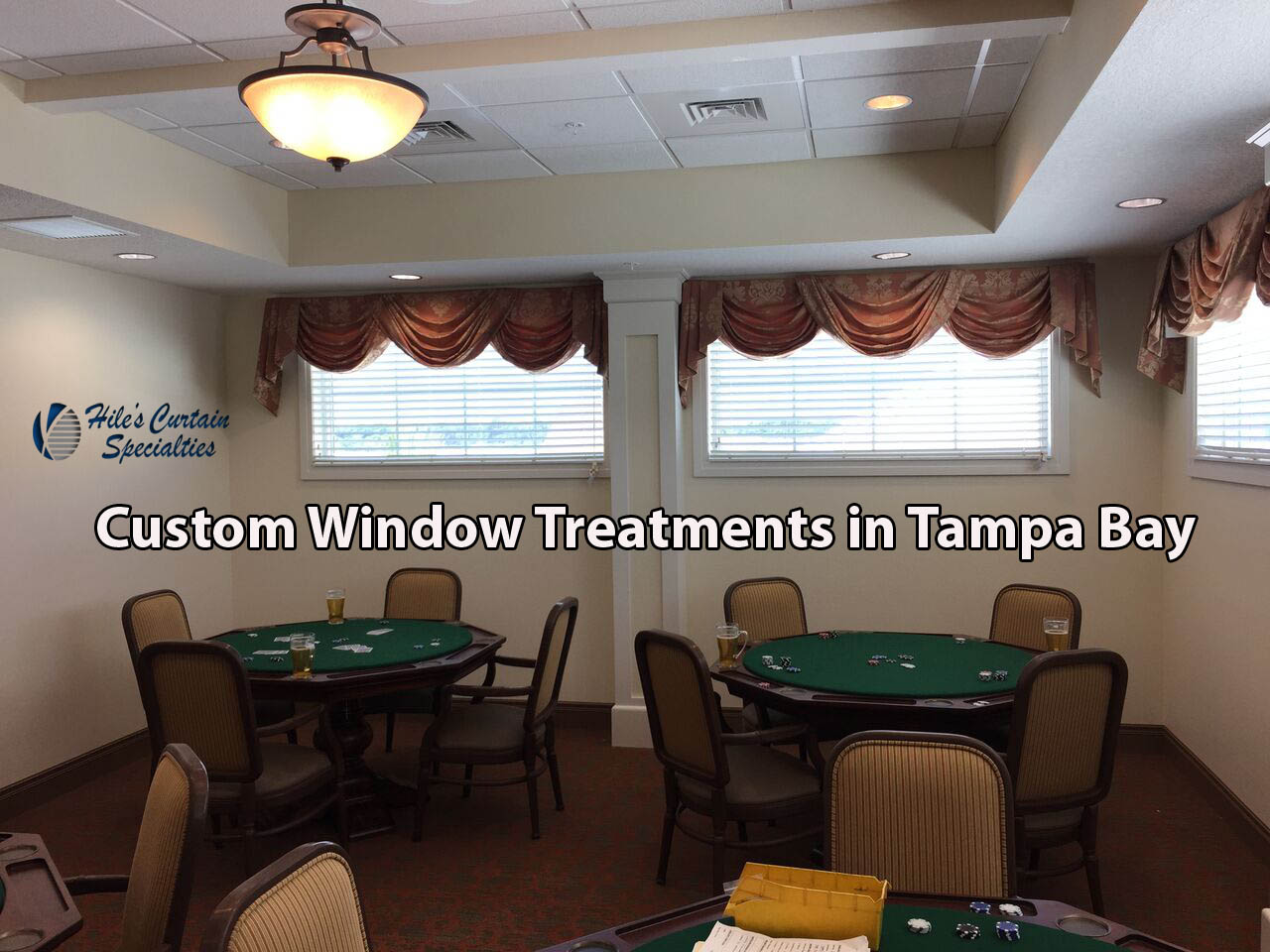 Hile's Curtain Specialties offers the widest variety of commercial and retail custom window coverings in Tampa Bay and the surrounding western – central Florida.
From a single office window to large motorized systems, to skyscrapers, Hile's can handle any size project. And you'll find our work throughout Tampa Bay. From restaurants, to offices, to specialty retail, to commercial buildings here in central Florida.
Custom window coverings in Tampa – Window curtains, swags, cornice boards, draperies, blinds, mini blinds, verticals, roller shade, shutters, & more that can be manual or motorized.
Window coverings are an essential part of modern decorating and functionality for any office or building.  Window coverings work to provide shade and light control, keep out harmful UV rays and create a more comfortable working atmosphere.
Hile's Curtain Specialties is a full service window treatment company serving Florida and the southeast.  We specialize in the sales and installations of a wide variety of window treatments and coverings for commercial clients.
Custom Window Coverings in Tampa – Hile's Curtain Specialties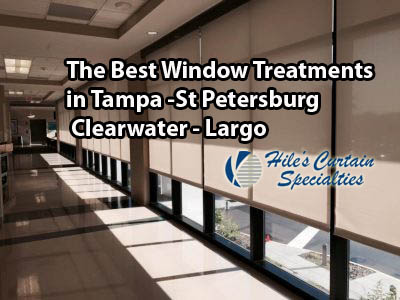 Hile's Curtain Specialties realizes that commercial window covering projects have different demands and requirements. Hile's offers many different solutions, including fire retardant materials, specialty tracks, mini blinds, screen shades, manual and motorized systems, awnings, skylight blinds, sun-blocking and insulating products, roller shade and roller shutters and of course, curtains. All custom manufactured to your exact needs and specifications here in Odessa Florida.
All custom manufactured to your needs and requirements.
We handle jobs ranging in size from a single office blind to treatments for every window in large buildings, even skyscrapers.
RECENTLY COMPLETED PROJECTS:
Skypointe Tampa
Hillsborough Community College
North County Tech Center, Sarasota
Largo Community Center
USF Marshall Center
Emerald Coast Middle School
All Children's Hospital
For 46 Years Hile's Curtain Specialties has been the leading provider of Custom Window Coverings in Tampa Bay Florida.
Let us show you why.