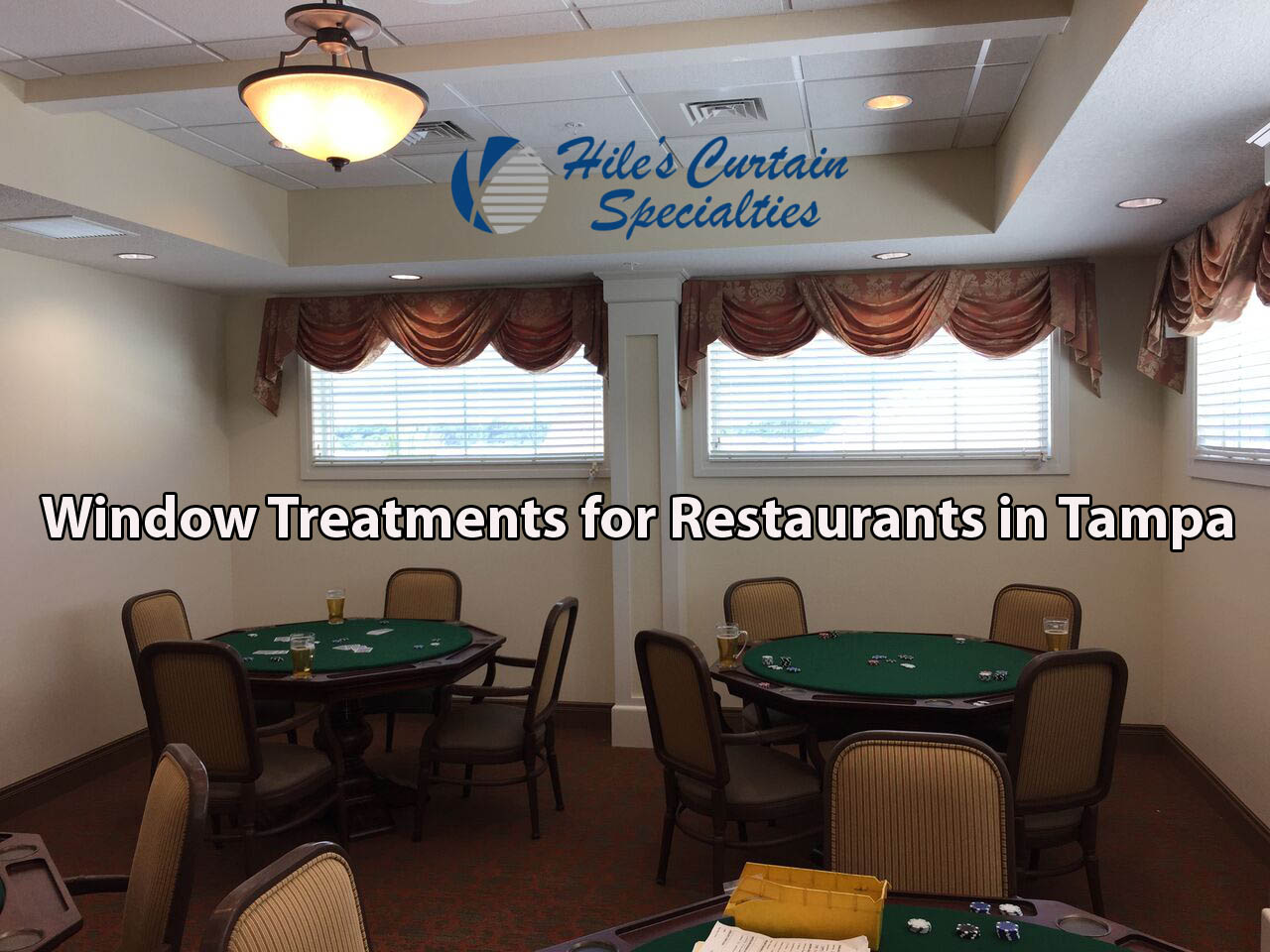 Hile's Curtain Specialties is your source for the best window treatments for restaurants in Tampa and the surrounding Tampa Bay area.
Window Treatments for Restaurants in Tampa
Window treatments are one of the first things your potential guests see when approaching your restaurant. And in the hospitality business, first impressions matter. On the outside, you want to appear welcoming. On the inside, you want every detail to look great. Inside, ambiance matters.
Window treatments play a vital role in creating comfort and ambiance in a restaurant design. And you may need to strike the perfect balance. If the view outside is unattractive and you are not properly treating the windows,it interferes with the feel of the restaurant. Conversely, if the outside view is attractive, and your current window treatments block the view, that can be a deal-breaker.
Additionally, the right window treatments can block sun glare and heat build up, while adding privacy and enhancing the dining experience..
And windows can be another opportunity for branding, especially in busy areas like strip malls where restaurants compete for consumers' attention.
Window Treatments for Restaurants in Tampa – Hile's Curtain Specialties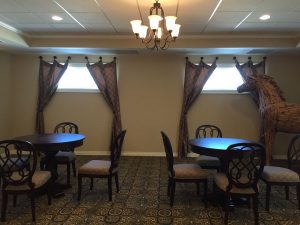 Custom window treatments in Tampa – Window curtains, swags, cornice boards, draperies, blinds, mini blinds, verticals, roller shade, shutters, & more that can be manual or motorized.
You will find our customized window treatments throughout the Tampa Bay area. From restaurants to office buildings to retail showrooms such as car dealers, healthcare facilities, skyscrapers. From big to small, we do it all.
From the initial design consultation to the expert installation and beyond, we are dedicated to helping you discover the best in custom restaurant and dining draperies, specialty curtains, and other window, light control and privacy treatments that add beauty and functionality to any restaurant.
For 46 Years Hile's Curtain Specialties has been the leading provider of Commercial Window Coverings in Tampa Bay Florida.
Let us show you why.